Springtime in Virginia doesn't last very long if we're lucky it will last a couple of weeks. As we head into the summer months, it's time for growing to kick it up a notch and visitors to be interested again the picking their own fruits and vegetables. Many families throughout the summer want something else to do other than go to splash parks, playgrounds, and other activities, they want to be able to teach their children about nature while also having them understand where food comes from in return. Going to a pick your own place is a time-honored tradition for many families as it helps teach healthy habits and encourages outdoor adventures.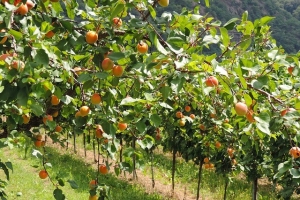 Seasonal Goodness
With the introduction of summer comes the berry season! With strawberries being ready to be picked now, next will come raspberries, blueberries, and blackberries. In a couple of weeks, the peach season will start which is a perfect antidote for people that love to pick apples in the fall. As summer peaks, tomatoes, and vegetables such as corn will start to be able to be picked. Starting also in June and July are some of the early apples that come in like Lodi, Summer Rambo, and Ginger Gold. To be fair most of the apple production will ramp up in early fall and keep going until October.
What to do with your Land?
Say you have the land and already have everything planted that you are willing to let be picked, what's next? You will want to make sure you have some staff, clearly designated areas, weighing stations if you choose to go by weight, and receptacles for the picked produce in case visitors don't have their own.  This is in addition to a checkout area where you can accept cash or more often credit as many do not carry cash. There are fun things you can plan out or even have a small area for a farm animal petting as little ones love learning about animals and meeting them.
Some Reasons Why You Should Open a "U-Pick"
There are multiple reasons why you should open up your farm as a U-Pick place! Some of the below are some of my top reasons why:
Joy of Sharing:

Sharing your hard work with others evokes feelings of great reward. You can share your land and knowledge with others.

Profits:

Opening your farm up to others has an inherent risk, but also has the ability to be very profitable. Having a U-Pick will cut down on costs of you picking the produces or hiring someone to do it themselves as well as transport costs.

Learning Opportunities:

Many U-Pick farms have fruit or vegetable picking in addition to other activities such as farm animals or tractor rides. Being able to teach others about farming as well as a sustainable living will reap benefits for years to come.
No matter the reason why you want to open a U-Pick from wanting to share your joy of farming with others and turning a profit or getting rid of excess yield, this is an opportunity to see happiness in others!