As fall gives way to early winter, those associated with apple orchards continue to kick it into high gear. It could be argued that the first crop introduced and associated with the US would be the apple. Virginia apple orchards have had renewed popularity in recent years especially for those that are open to the public. In late fall it's hard to get in or out of an orchard and even past Halloween when some apples are still in season. With Virginia's moderate fall temperatures, it's easy to see why Virginia apple orchards are popular.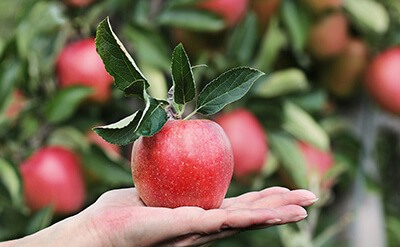 Apple orchards in Virginia have many options on what they grow and a long season for picking. Popular varieties include Gala, red delicious, Rome, Winesap, Granny Smith, and Pink Lady to name a few. These types of apples start harvesting in late July but last through mid-November. These are just some of the types that can be grown but don't include all. The diversity of Virginia's landscapes and climates interstate assists with the types of apples produced. The cold snaps lead to sweeter, but smaller apples, but the longer wet spells lead to larger but not as sweet apples. With the variety of apples, there are many options for apple orchard owners to capitalize on.
An Apple a Day…
Apples are a staple for local households, especially during the fall and winter seasons. They are turned into cider, pies, crisps, and caramel apples. Apples are very a versatile ingredient and based off the offerings of local orchards, everyone understands that when you go to orchard you are going to see and eat many apple items. Apple cider is very popular, be it the alcoholic type or juice type and the pies that go with it. Served with cider doughnuts, it's a treat for all ages. Picking the apples, as well as baking with them, are memories to be cherished.
Apple orchards hold many happy memories for families walking through the orchard and picking their own for the day. Once picked they may make further memories making the pies or crisps they turn into. Orchards are also very popular places for engagement and family pictures as they are a place of family togetherness and joy. Apple orchards in Virginia are often picturesque with rolling hills and mountains in the distance. While orchards may require a good amount of work throughout the year, fall as usual in the state of Virginia is a very busy season.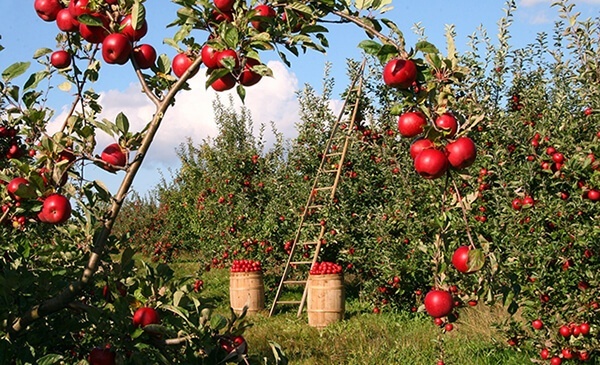 Some of the most highly rated orchards are right here in Virginia. Stepping out your back door and seeing the rolling hills of an active orchard is a sight to behold. Orchards of all types are part of a thriving farming community in Virginia and its end is nowhere in sight. If the orchard is part of a larger farming enterprise, there isn't a reason why there needs to be an offseason, between apples, pumpkins, peaches, and other popular Virginia produce. Virginia apple orchards are in high demand between the memories being made and the apples being consumed. It's a great time to go now or really any time of year.